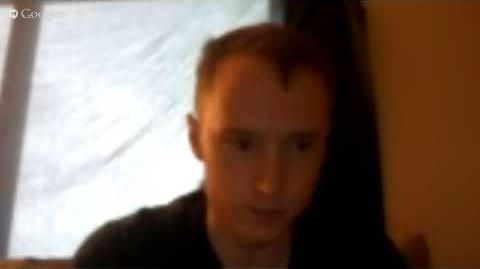 This article will demonstrate how to install an operating system to your BlackBerry device. Be sure to read the
FAQ
as well.
Warning!
Make sure to take the necessary steps to protect your data. Back up your device with BlackBerry Link or Sachesi. Be warned, databases may be shuffled around between some versions, so be prepared if the restore is unsuccessful. 
Backing up your personal files to a SD card and/or cloud storage is a good place to start. There also exist apps in BlackBerry World to back up contacts and SMS messages:
SMS Backup
Contact X
IntouchApp
How To Install a Leak
Step I: The Autoloader
Most of the time a leak will be provided as an autoloader. An autoloader is an .exe file, created with cap.exe, that loads an OS and/or radio to your device. Autoloaders delete user data on the device, so they are refered to as destructive upgrades. However, using an autoloader has less of a chance of problems being caused by pre-existing files.
Keep in mind, autoloaders are Windows-only. If you don't have a Windows PC, find someone who does. Macs can use Boot Camp.
In the average leak thread, there will be autoloaders listed for various devices. Download the appropriate one for your device version.
If you have a STL100-4, you are perfectly fine using an STL100-2/3 autoloader, but if there is a specific STL100-4 version, then it is recommended to install that.
If you have a Q10/Q5, then your specific version does not matter. Any QWERTY BlackBerry 10 device is interchangeable.
If you don't know which version you have, then open Settings, then go to About. The Model Number field will tell you which version you have.
Most of the time the autoloader will be published to mega.co.nz, Google Drive or Bitcasa, but mirrors start to appear shortly after the initial post. If you are experiencing problems with mega.co.nz, we recommend you install the Chrome or Firefox extension.
To save space, autoloaders are often packed inside .zip, .rar or .7z archives. The last two file formats require software to extract them. We recommend 7-Zip.
Step II: Installing
Once your file is downloaded (and, if necessary, extracted), you should have a 1-2 GB .exe file. For verification purposes, open a command line (cmd.exe) window in the folder that has the autoloader file. Type "<name of autoloader".exe fileinfo". This will return some information about the autoloader, so you can make sure it is the right one. For more details, see the relevant section of the cap page.
Once your device is backed up, plug in your device, close BlackBerry Link, take out your SD card (if present) and run the autoloader file. A command line window will appear saying "Connecting to Bootrom:". Your connected phone will restart after a moment, and the LED will turn green. DO NOT DISCONNECT THE PHONE. DO NOT PULL THE BATTERY. Doing so has the chance to softbrick your phone, and nobody wants that.
Once the LED is green, the command line will say "Uploading RAM Image" and will give details about the files contained within the autoloader. When the process is complete, the command line will close and your phone will boot.
Step III: The Security Wipe
Your phone will boot to initial setup. Once the setup and tutorials are complete, do not restore anything. Immediately go to Settings, then Security and Privacy, then Security Wipe.
A security wipe deletes everything on the device, including settings that the autoloader did not delete. This is evident if one sets a device password before using an autoloader, as the device password still is set after the autoloader installs a new OS.
To wipe the phone, enter "blackberry" (without the quotes) into the field and tap Delete Data.
DO NOT PULL THE BATTERY. DO NOT PULL THE BATTERY. DO NOT PULL THE BATTERY.
Security wipes may take upwards of half an hour, so be patient. Maybe read the thread that the leak was posted in for tips, tricks and helpful info.
Once the security wipe has completed, proceed to Step IV.
Step IV: Final Setup
With the security wipe completed, your phone will be ready for setup again. Set up your BlackBerry ID, WiFi networks, location services and license agreement, as usual. After completing the tutorials, you can either restore from a backup or continue without a backup.
There may exist problems with your restore, so make sure to search the forums. Everyone tends to have their own way of ensuring that restores work, so try it a few times.
Once everything is put back in its place, congratulations! You just installed a leak!
How To Install a Leak With Sachesi
In the event that there exist upgrade .bar files for an OS (generally if the OS has been released to a carrier), then they may be installed on top of the current OS with Sachesi. For more details, read the Install section of the Sachesi article.
Community content is available under
CC-BY-SA
unless otherwise noted.